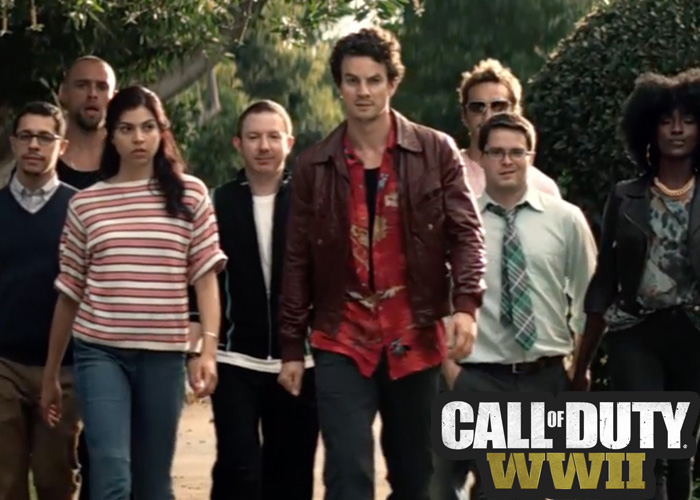 The release date of Call of Duty: WWII is getting closer and in the tradition of promoting any latest Call of Duty title, a live action commercial usually gets released. For COD: WWII, they want to call you squad back together in "Reassemble".
"Reassemble" differs from previous COD live action commercials as there is no reference to the game itself. Just normal guys going about and calling their mates back to form squads for the virtual battle ahead when the game gets released with the sound track being Royal Blood's "Figure It Out." The videos may remind of Ocean's 11 (or perhaps the A-Team) and the squad members coming from different backgrounds and genders.
Some have noticed the squads assembled are either 8 or 5 when someone pointed out the Call of Duty squads are usually 6 members though it will be enlarged to 9 with COD WWII. But others have also pointed out that for Playstation Party Size is limited to 8, it might be capped to 8 players per squad.
Another thing for the "Reassemble" live action commercials which are basically released with UK and French versions, is that there is no celebrity in these commercials. Perhaps some savings here whereas before big name celebrities appear in their live action commercials.
If you have not been playing the beta version of the COD WWII which was released last August, it is time prepare for the worldwide release in just over a week's time. The release will be on the November 3, 2017 and the game will be playable PC, PS4, and Xbox One.